We are happy to announce our partnership with the Boca Raton Museum Of Art!
About

Art of the Hollywood Backdrop…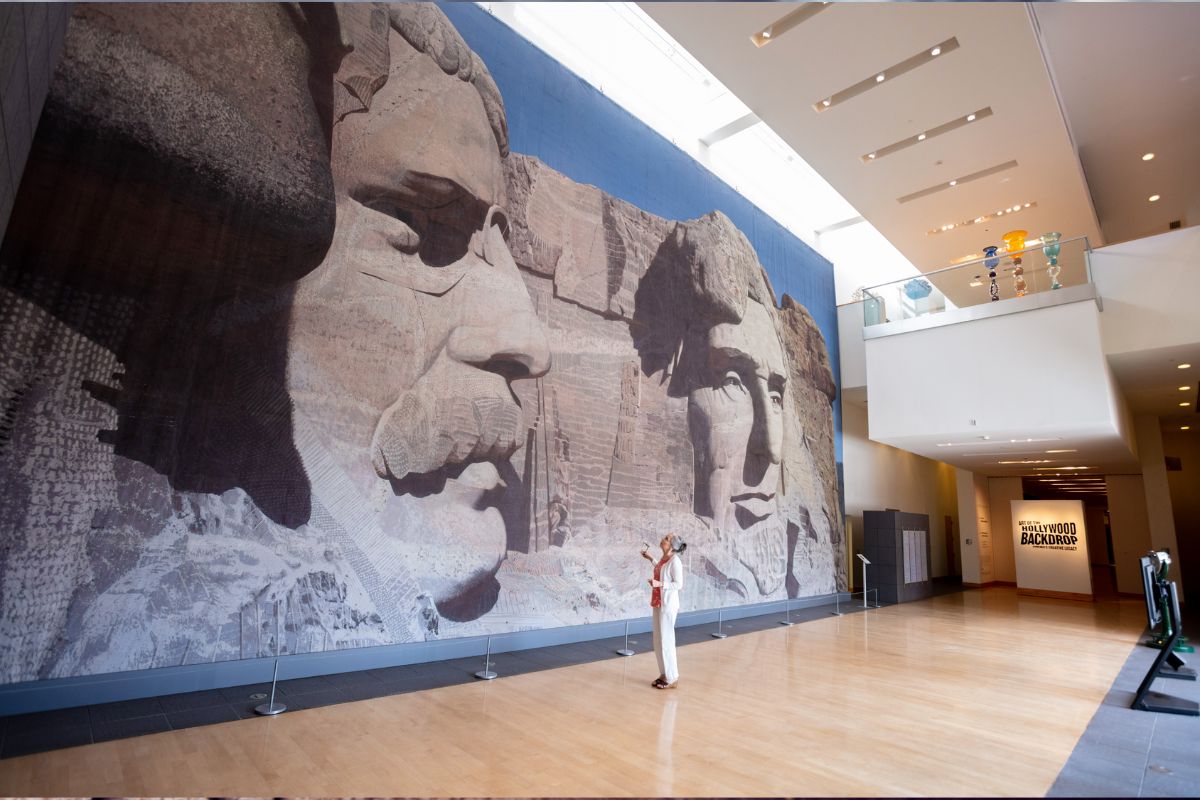 For the first time ever, get an up-close view of monumental painted backdrops created in Hollywood's Golden Age for films like "Singin' in the Rain," "The Sound of Music," and "Ben-Hur."
Boca Raton Museum of Art's premier exhibition "Art of the Hollywood Backdrop" is a celebration of an art form that has nearly been forgotten. Before digital effects and green-screen technology, master artists painted illusions for the camera's eye which played an essential role in making movie magic. Visitors will see twenty backdrops never before available for public view, including a 90-foot wide backdrop painting of Mount Rushmore used in the climax of Alfred Hitchcock's "North by Northwest" starring Cary Grant and Eva Marie Saint.
"A terrific exhibition…" said the Wall Street Journal. "The effect is spectacular."
What does this mean for you in terms of discounts?
You can attend the exhibition and save $2.00 on regular adult admission when you use the discount code "SavingsGuy" through August 31, 2022. Visit their website and use the code at checkout for the discount.
The Boca Raton Museum of Art looks forward to having you attend, have fun in their museum again along with saving some additional money on tickets through our partnership with them.
Enjoy their great presentation and have fun locally in the Boca Raton community.
This post may contain references to products and/or services from one or more of our advertisers. We may receive compensation when you click on links to those products and/or services. Click here for more information.