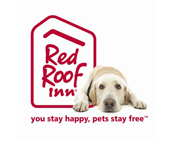 Red Roof Inn is now celebrating its 50th anniversary this year! Book your stay today and get 15% off at Red Roof when you book using the Member Exclusive rate. Join RediRewards when you book today and access immediate savings!
In addition, seniors can SAVE 10% OFF their stay when they book with Red Roof year round!
If you're heading out on the road and want to save money on your next hotel stay, just scroll their locations, find the hotel most convenient for you to stay at and make your reservation.
Standard stuff…enjoy the money you'll save along enjoying your next hotel stay! 🙂
About Red Roof:
Red Roof is a company with heart and soul. We differentiate ourselves from our competitors because we believe in simplicity and economy without giving up quality. It's this extra attention to detail that allows us to focus on the meaningful. We give our customers what they want, to make their stay affordable, comfortable and convenient.
Customer Experience at Red Roof
Clean, spacious lobby with the aroma of freshly brewed coffee
Smart-by-Design® amenities including free local phone calls, complimentary gourmet coffee and USA Today® in the lobby, rooms equipped with clock radios, voicemail and an enhanced in-room entertainment package with video games and more than 13 channels, including HBO®, HBO2® and HBO® Signature
Red Roof provides pet-friendly accommodations, snack centers, and photocopy and facsimile services
RediCard® Rewards
Superior King rooms plus free high speed Wi-Fi access at all locations
Red Roof Coffee Bar offers free gourmet coffee, hot chocolate and tea
NextGen® Hotels feature sleek exteriors with luxuriously appointed & technologically advanced interiors including flat-screen TVs
Red Roof Hassle-Free Guarantee: If a customer has a concern during his or her stay, we will make it right. If we can't resolve the concern, the customer doesn't pay. It's that simple
This post may contain references to products and/or services from one or more of our advertisers. We may receive compensation when you click on links to those products and/or services. Click here for more information.