The BrandsMart always has great sales and low prices for your home needs. Get the lowest prices on the best brands. You can purchase online if you know what brand you are looking for and pickup in-store to save yourself time. Delivery is also available.
View their newest weekly ad so you don't miss out on their latest sale prices and compare and contrast deals for your home or office.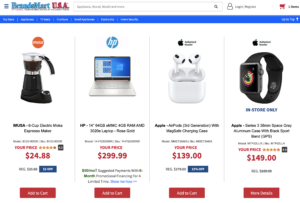 This post may contain references to products and/or services from one or more of our advertisers. We may receive compensation when you click on links to those products and/or services. Click here for more information.