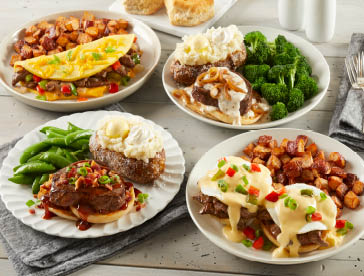 Unfortunately, Bob Evans Restaurants discontinued their birthday program for kids and haven't had a birthday perk or freebie for adults. 🙁
If you'd like, you can still sign up for their email club. They'll send you updates and possible coupons and other sorts of discounts throughout the year.
Visit their website, then scroll to the bottom of their home page and then just enter your email address and zip code.
Yeah, I know…no birthday offers. 🙁
Here is the Bob Evans restaurant location finder for your convenience.
Hey, if you hear of any changes with them offering a birthday perk or freebie, let us know by scrolling down and commenting. If you have a website (link) to validate what you learned, please share that with us as well.
This post may contain references to products and/or services from one or more of our advertisers. We may receive compensation when you click on links to those products and/or services. Click here for more information.