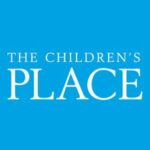 If you shop at The Children's Place for your child or children, you'll want to join their "My Place Rewards" program. It's a loyalty rewards program for shopping with them.
We included the perks (listed below) for you to view. You can join their loyalty rewards program or apply for their credit card which has better perks. Stick with the rewards program instead of applying for their credit card.
Once you join their "My Place Rewards" program, you"ll receive a 20% off birthday club offer. **You must register kids' birthday(s) at least 4-6 weeks prior to your kid's birthday and must have a valid online account at childrensplace.com/rewards in order to receive birthday coupon(s). May only register up to 4 kids' birthday(s), ages 0-14, under each account. Please see childrensplace.com/rewards or associate for details.
Join The Children's Place "My Place Rewards" program today to score the perks they offer.
Here is The Children's Place store location finder for your convenience.
This post may contain references to products and/or services from one or more of our advertisers. We may receive compensation when you click on links to those products and/or services. Click here for more information.