OKAY, THERE'S NO BIRTHDAY LOVE FROM LOWE'S!
Lowe's does not offer a birthday club or rewards program for you to join in order for you to score a birthday perk or freebie.
LOOKING FOR A DISCOUNT FROM LOWE'S? 
Then apply for the Lowe's consumer credit card today. It offers 5% off of everyday priced items. Also, if you change your address with the USPS, you will receive a new movers coupon in the mail.
READY TO SHOP? 
Here is the Lowe's store location finder for your convenience for the next time you shop with them.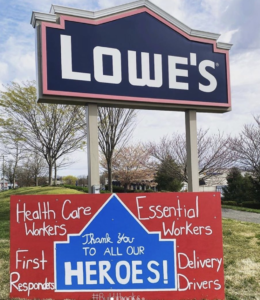 This post may contain references to products and/or services from one or more of our advertisers. We may receive compensation when you click on links to those products and/or services. Click here for more information.