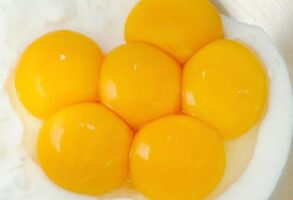 CALLING ALL FOODIES, MOMS & BACHELORS! 😉
You'll enjoy this quick hack on separating egg yolks & egg whites from home.
This will save you time & money versus heading out to the grocery store or supermarket and spending extra money to have it separated for you.
It's very very easy and quick to do and you'll want to share this with your friends!
Forget about buying those gadgets you see at the stores or on infomercials.
For starters…
…get yourself some eggs, two bowls and an empty water bottle and watch this quick video shown below.
Yes, you read this correctly…just grab one of those empty 16 or 20 ounce water bottles you haven't recycled yet and watch the video! 😉
Looking for a recipe to use with all those left over egg yolks?
Here are some great recipes you can use egg yolks with.
Keep this trick handy and think of me the next time you make eggs and save time & money.
This post may contain references to products and/or services from one or more of our advertisers. We may receive compensation when you click on links to those products and/or services. Click here for more information.