Whether you reside in or traveling from/to South Florida or not, you can utilize these awesome hotel deals. There is a hotel deal for everybody and we are proud to support Hotels.com to help you save money on your next hotel booking.
Scroll down below to browse and take advantage of these hotel deals and book your next vacation and hotel room today! Also, please scroll down to find your hotel by city/town/region and also to review my "STRONG Consumer Tip!" and bookmark this page when you are ready to book your trip.
NEWEST DEALS:
Hotels.com: Save big NOW on all hotel bookings with up to a $100 Cash Back Rebate with code REBATES22! Book by 12/31/22, Travel by 3/31/23.
TOP HOTEL OFFERS:
Military Members save 10% off with verified Troop ID
Student Discount – Save 10% off with verified Student ID
Hotels.com Rewards: Stay 10 nights, earn 1 night free with over 100,000 eligible hotels worldwide! Plus, unlock secret members-only prices. Register now – it's free!
Start Looking for your next Hotel Room in South Florida's Hot Spots (Geographically driving North to South): 
Jupiter, Palm Beach, Boca Raton, Fort Lauderdale, (POPULAR REQUEST) Seminole Hard Rock Hotel and Casino in Hollywood, Florida, Miami, Miami Beach, Islamorada, Key West
Start Looking for your next Hotel Room in Florida's Hot Spots (Outside of South Florida in Alphabetical Order): 
Bradenton, Clearwater, Cocoa Beach, Daytona Beach, Dunedin, Fort Myers, Gainesville, Jacksonville, Kissimmee, Lakeland, Orlando, Marco Island, Naples, Panama City Beach, Pensacola, Ponte Vedra Beach, Port Charlotte, Port St. Lucie, Punta Gorda, Sarasota, St. Augustine, Tallahassee, Tampa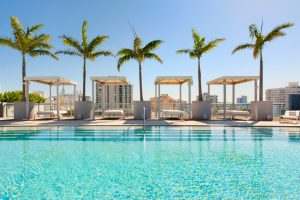 Consumer Tip: Don't forget to use the savings "code" shown in the link(s) listed above in the "Top Hotel Offers" section to score your discount. Just type the same code into the "checkout" section when you are ready to place your order. Standard stuff…enjoy the money you'll save along with the exciting travels you'll experience! 🙂
STRONG Consumer Tip: While I advocate saving money is a great thing, I'm also an advocate of "you get what you pay for!" So be realistic in your mindset that if your only mission is to save money, then no complaining about any of the amenities or surrounding things related to your bookings. If you want more than just a great savings, don't be afraid to spend more money than the cheapest bookings that you see. Again, "you get what you pay for" is very true and real. Do you homework by looking up reviews online including through sites like yelp and the hotels social media pages for that location. You'll be surprised how honest people are if they get great service or terrible service! 😉 Bookmark this page when you are ready to book your trip.
Hotels.com is a leading provider of hotel accommodation worldwide, offering reservation services through its own network of localized websites and telephone call centers. Hotels.com gives travelers one of the widest selections of accommodation on the net, including both independent and major chain hotels as well as self-catering in over 240,000 properties worldwide. The company offers a one-stop shopping source for hotel pricing, amenities and availability and also specializes in providing travelers with accommodation during sold-out periods.
This post may contain references to products and/or services from one or more of our advertisers. We may receive compensation when you click on links to those products and/or services. Click here for more information.