Get a FREE doughnut and coffee for your birthday month from Krispy Kreme.
Just become a Krispy Kreme Rewards member.
I also have received a FREE small Krispy Kreme coffee or fountain drink to boot the past few years!
I just had to print the coupon I received by email and give it to the cashier at my local participating Krispy Kreme shop.
Cool stuff for being a loyal fan and a special "Friend of Krispy Kreme" as they put it.
You'll also receive a FREE doughnut just for signing up.
Join their Krispy Kreme Rewards program today to obtain your freebies.
Here is the Krispy Kreme location finder for your convenience.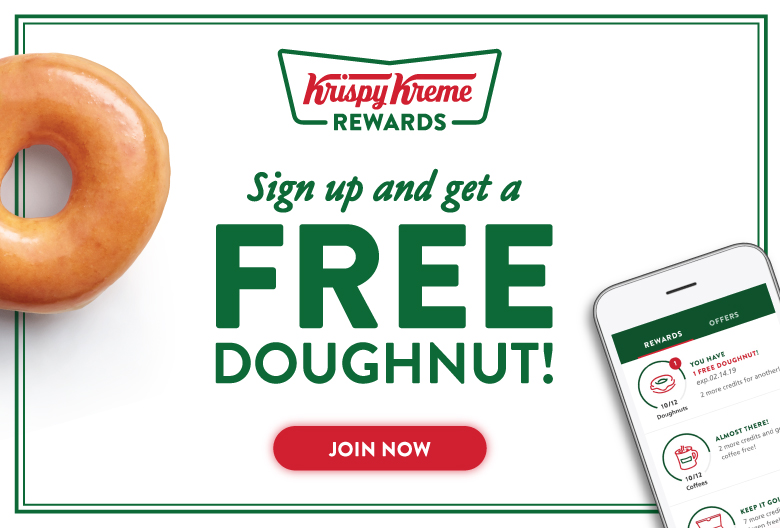 This post may contain references to products and/or services from one or more of our advertisers. We may receive compensation when you click on links to those products and/or services. Click here for more information.