When you join Duffy's Sports Grill MVP Program, you'll score lots of great discounts…
They have a rewards program that essentially gives back to you. Outside of their various themed discounts of the day, they also have a very generous Happy Hour and birthday perk to boot!
The Points Action…
When you join their MVP Program, they give you one point for every dollar you spend. 100 points then converts into a $10 reward onto your account for you to spend on your next dining experience there.
The Birthday Action…
For my last birthday, they sent me an email notifying me they loaded a $10 MVP BONUS onto my MVP account. It was valid for 30 days. The prior year I received a FREE appetizer or dessert loaded onto my MVP account. How about that?!?
The Truth…
Duffy's Sports Grill is one of my favorite restaurants to dine out at simply because they have many locations along with a great variety of menu items to choose from. Let's not forget about the great discounts and rewards program they have.
What you should do…
Join their MVP Program if you aren't a member today and for crying out loud, start saving some serious money when you dine out!!!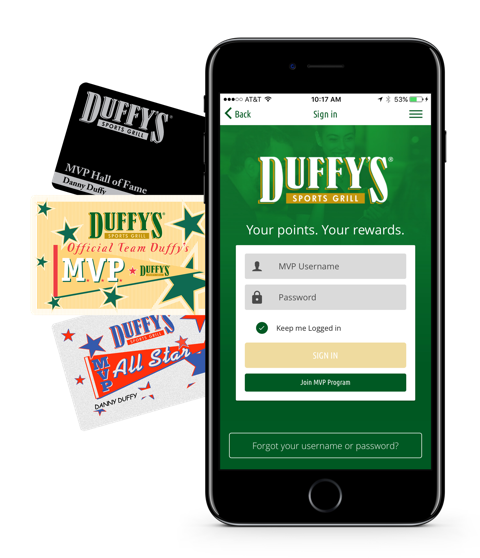 This post may contain references to products and/or services from one or more of our advertisers. We may receive compensation when you click on links to those products and/or services. Click here for more information.