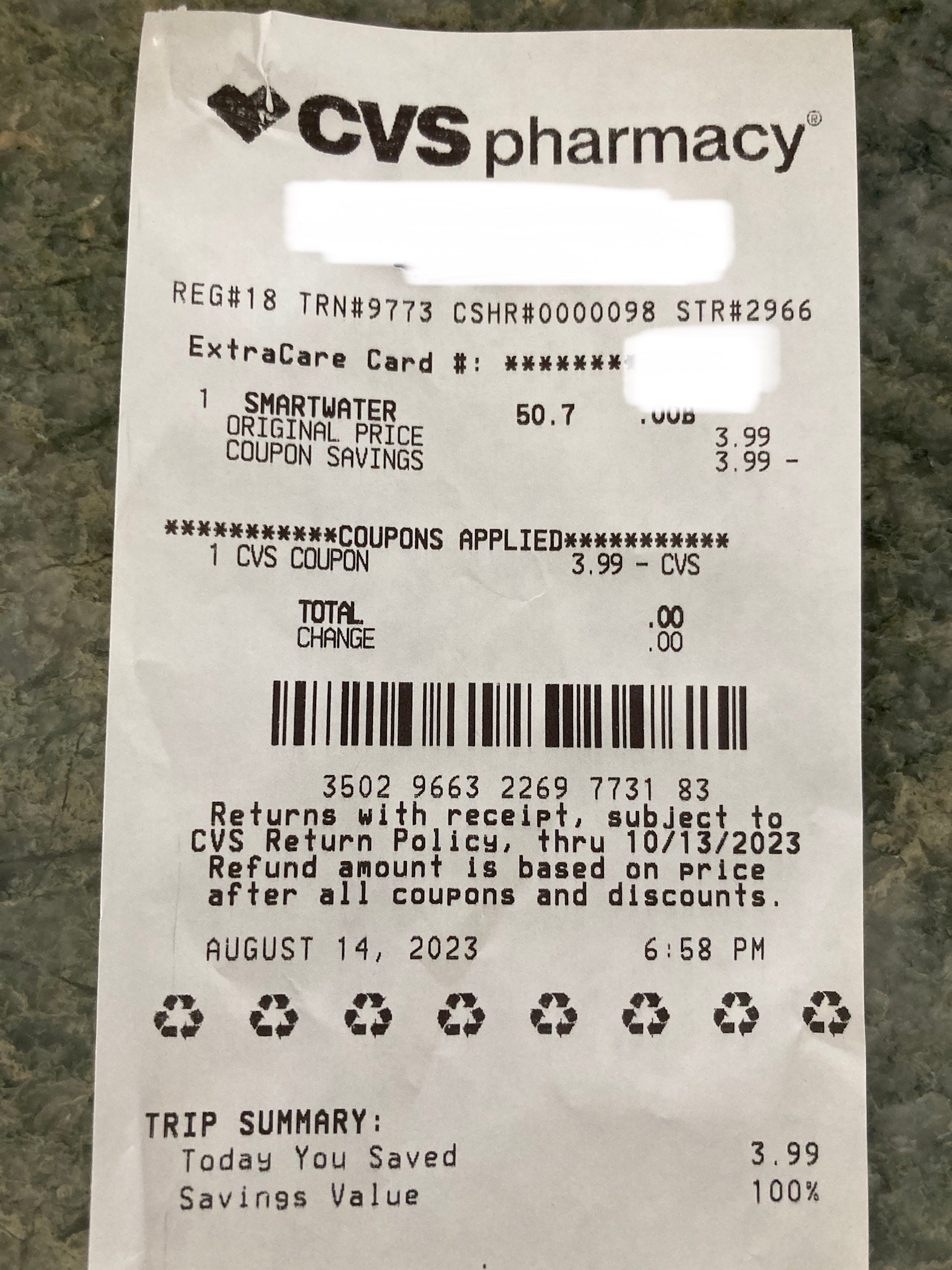 If you are a member of the CVS ExtraCare Rewards program, you can score freebies and discounts.
For instance, by accumulating purchases at CVS, I rack up rewards points which turns into coupons I can place on my rewards card.
In this one example, I received a coupon for $5.00 off any purchase. I chose to purchase a "Smart Water" bottle since I like to drink lots of water.
The total cost for the large water bottle was $3.99. As long as I spent less than $5.00 (including tax to get to $5.00), this would be considered a free item.
You just need to become a CVS ExtraCare Rewards program member. It helps if you get any prescriptions prescribed at CVS – to accumulate points.
* Rewards cannot be redeemed towards prescriptions or things like lottery tickets. It has to be used towards the items they have available on the retail market.
Join up for the CVS ExtraCare Rewards program to get freebies and discounts like this.
Here is the CVS store locator for your convenience.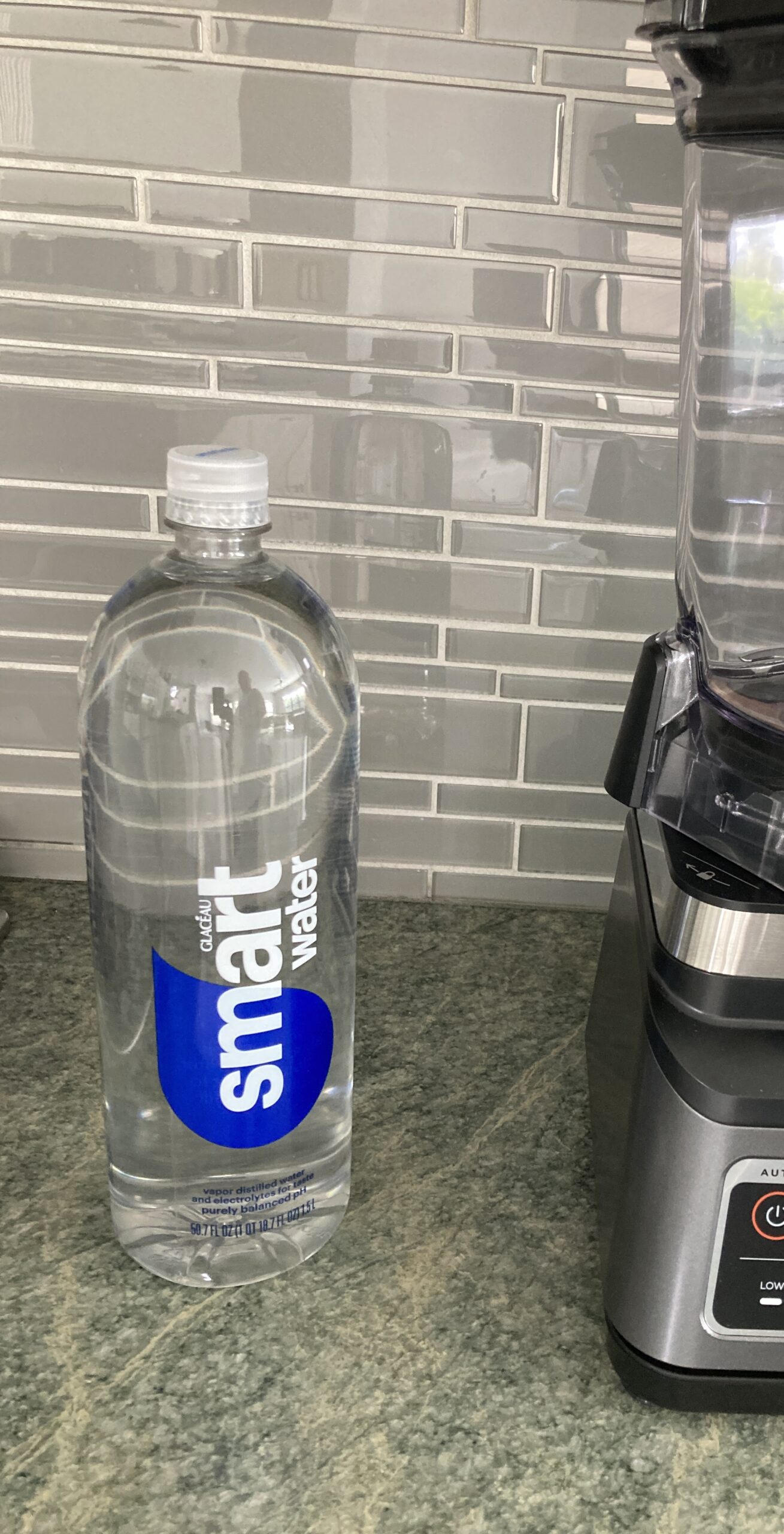 This post may contain references to products and/or services from one or more of our advertisers. We may receive compensation when you click on links to those products and/or services. Click here for more information.