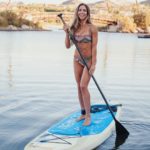 Bikini.com is a lifestyle destination and curated collection for the explorer, ocean lover, and daydreamer. They help you discover relevant new brands that meet your evolving interests.
Their online boutique features a curated collection of swimwear, accessories, and beauty products for every beach-bound woman. They proudly carry over 200 emerging designers from over 25 different countries around the world.
If you like the beach or lounging in front of the pool, view the latest fashions from Bikini.com and buy yourself a special beachwear item today.
This post may contain references to products and/or services from one or more of our advertisers. We may receive compensation when you click on links to those products and/or services. Click here for more information.