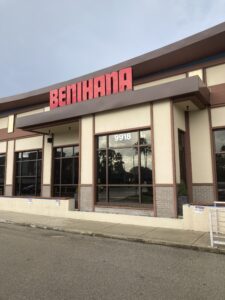 Here's a sizzling birthday reward for you if you like Benihana Sushi & Japanese Steakhouse along with their entertaining cooking style.
Sign Up for the Benihana Chef's Table and you will receive a $30.00 certificate to Benihana for your birthday.
This certificate is redeemable during any day of your birthday month!
Certificate excludes alcohol, tax and gratuity.
For more questions, visit their Chef's Table FAQ section.
Here is the Benihana Sushi & Japanese Steakhouse restaurant location finder for your convenience.
This post may contain references to products and/or services from one or more of our advertisers. We may receive compensation when you click on links to those products and/or services. Click here for more information.