I included this quick instructional video to get you into the learning mood! 😉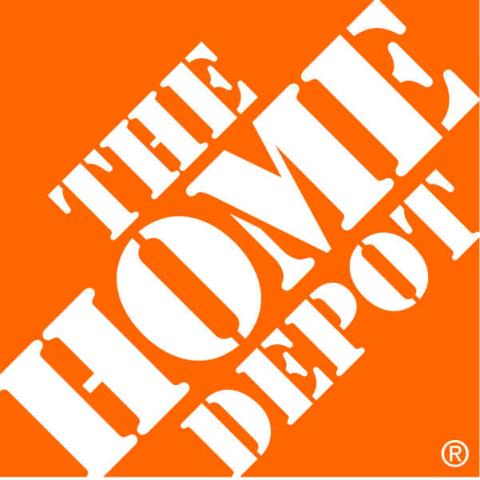 IMPROVE YOUR "DIY" (DO IT YOURSELF) SKILLS WITH THESE FREE WORKSHOPS FROM HOME DEPOT…
Are you looking for something fun and exciting that can either save you money? Then it's time to get your hands on with one of the FREE Home Depot home improvement workshops. They have various FREE workshops for do-it-yourselfers of all ages and experience levels.
HOW CORONAVIRUS IS EFFECTING THESE FREE WORKSHOPS…
Instead of doing these classes in person, they are hosting FREE workshops via "LIVE STREAM" so you can learn from home from professionals who work with Home Depot.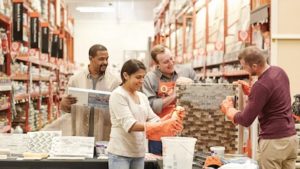 THE WORKSHOP CALENDAR…
Depending where you live, they have different workshops for you to choose from. Take a look at their upcoming workshop calendar and enter your zip code (or city and state) then choose the best workshop for you to partake in that is in your local area.
Weekend Workshops: Improve DIY Skills with The Home Depot
Learn home improvement skills thanks to The Home Depot 
Please contact your store to inquire about the workshop topic (topics will vary by month)
I have seen various workshops at one point or another including workshops for:
Decorative Wooden Ladder

Learn how to use carpenter's tools to measure and cut the wood to create a lovely leaning ladder to liven up any decor
Observe and learn safe use of common project tools like saws, drills and nailers

Interior Paint & Drywall Repair

Learn to repair damaged drywall
Learn the best ways to use rollers and brushes
How to use painters tape to mask off trim

Installing Ceiling Fans

Get up to speed on fan styles and features, including the ENERGY STAR options currently available outdoor display
You'll learn the basics of installing ceiling fans both with and without light kits
Get valuable safety tips about how to wire ceiling fans

Installing The Backsplash

Score the skills you need to properly install a tile backsplash.
Cover tile options, prepare the wall before applying tiles and mounting tiles using SimpleMat adhesive
Learn how to cut, set, grout and seal tile
FOR MEN, WOMEN AND CHILDREN…
There are plenty more workshops for men, women and also for children between the ages of 5 to 12. You just have to check out the Home Depot workshop calendar to see what is in your area at the time and select from the workshop that best fits your interest level. Enter your zip code to confirm which is the closest participating Home Depot store available to you. Then register for it which will take you no more than sixty seconds.
This sounds like a fun project that can help you save money on home repairs. Thinking it might even help you a few extra dollars with your new knowledge and helping your neighbor or friend out.
This post may contain references to products and/or services from one or more of our advertisers. We may receive compensation when you click on links to those products and/or services. Click here for more information.