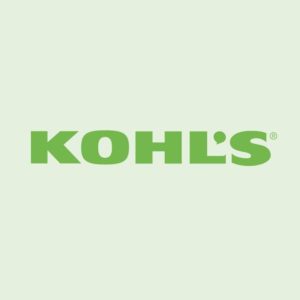 When you become a member of Kohl's YES 2 YOU Rewards loyalty rewards program, you will be introduced to many benefits.
It's a FREE program to join. Essentially, once you join for every $1 you spend you will receive one point. For every 100 points, you will receive a $5 reward. That's 5% back for you to spend at Kohl's. Check out their FAQ's page for more details.
In addition, you'll receive a FREE special birthday gift. I didn't see anything listed about this other than the generic information. They explained to me for your birthday you will receive 50 points on your loyalty rewards account. That's the equivalent of $50 worth of purchases (half of the $100 you need to score your $5 reward). 
They also have a credit card offer for one $10 coupon for your birthday but honestly, this isn't about credit card applications. It's about birthday perks & freebies associated with loyalty rewards programs that shouldn't cost you anything to join.
Become a member of Kohl's YES 2 YOU Rewards loyalty rewards program today to score your benefits; including your special birthday gift. If you have any questions about their  YES 2 YOUR Rewards program, you can contact them directly toll-free at (855) 564-5751.
If you like coupons, then check out the most up-to-date Kohl's coupons for you to use and save money with.
Here is the Kohl's department store location finder for your convenience.
Happy anniversary to #lclaurenconrad! We're thrilled to celebrate 10 years of effortlessly feminine style from iconic designer @laurenconrad. pic.twitter.com/KKbXZ7l3Er

— Kohl's (@Kohls) October 21, 2019
This post may contain references to products and/or services from one or more of our advertisers. We may receive compensation when you click on links to those products and/or services. Click here for more information.