Make every visit a little sweeter and a lot more rewarding with Yogurtland's Real Rewards program. Earn points for every ounce of your custom yogurt creation. What do you get for signing up for Real Rewards? More of the delicious froyo you love for FREE! For your birthday, you'll also receive a FREE yogurt! The size of your FREE birthday yogurt depends on the amount of points you accrued at the time of your birthday. Get the 411 on their benefits by viewing them for yourself.
Register for Yogurtland's Real Rewards today – and earn points towards future purchases along with your FREE birthday yogurt.
Here is the Yogurtland location finder for your convenience.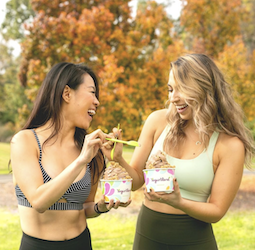 This post may contain references to products and/or services from one or more of our advertisers. We may receive compensation when you click on links to those products and/or services. Click here for more information.