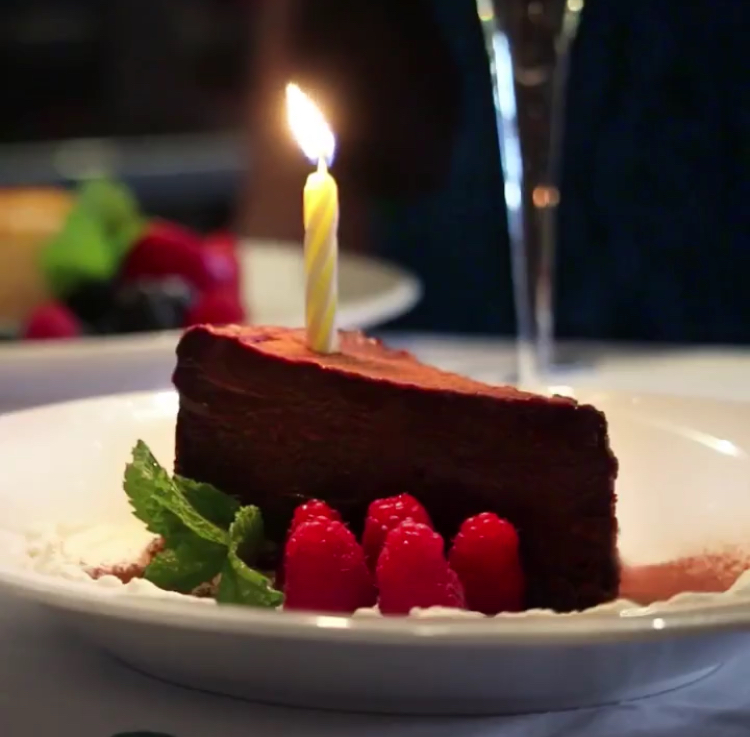 I spoke with a staff member from our local Capital Grille restaurant.
You can get a FREE personal sized Flourless Chocolate Espresso cake and/or a FREE personal sized cake on your birthday. Celebrate with panache on your birthday. In addition, you also get the same offer on your wedding anniversary.
Depending on the location, if you call in advance and make a reservation, they will decorate your table with confetti and place a card on your table as part of their celebration platter.
Some locations also have a digital camera where they will take a photo of you and your party, hook their digital camera to their printer and make one print out as part of a photo opportunity for you.
If they don't, I'd suggest just ask them to take a few photos of you from your phone.
It's suggested to call and make a reservation in advance and to confirm they can do this for you.
Here is The Capital Grille's restaurant location finder.
Become an Insider and stay connected with news and events from The Capital Grille.
This post may contain references to products and/or services from one or more of our advertisers. We may receive compensation when you click on links to those products and/or services. Click here for more information.