Francesca's loyalty rewards program — FRAN REWARDS does not have points associated with it. Since there are no points associated with FRAN REWARDS. They built their program to reward you with gifts, early access, VIP treatment, and other special perks we think you'll love, so there's no need to keep track of points.
I contacted their customer support line and they confirmed the following. Francesca's will email you a birthday coupon valid for 50% off the purchase of one item. It will come with a code you'll use on their site at their checkout section. The coupon should be valid for 30 days from the time of your birthday.
TWO STRONG SUGGESTIONS FOR YOU:
Make sure you join before your birthday rolls around. If their database doesn't pick up your birthday just occurred if your birthday was a few days before or after you joined their FRAN REWARDS loyalty program, you might not receive the birthday coupon.
Use the coupon on an expensive ticket item. 50% is no joke – so make sure you plan on making that expensive purchase with this coupon because half price is a great discount!
Join Francesca's FRAN REWARDS loyalty rewards program today and get rewarded from Francesca's. Also, sign-up in advance so you can score their 50% off coupon. 😉
Here is the Francesca's boutique location finder for your convenience for the next time you shop at their retail location. If you prefer shop from home – start shopping on the Francesca's site. Make sure you use discount codes at their checkout section to save additional money.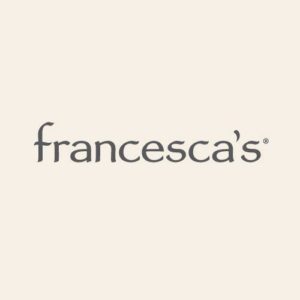 This post may contain references to products and/or services from one or more of our advertisers. We may receive compensation when you click on links to those products and/or services. Click here for more information.