Cryotherapy helps dissipate toxins from body tissues, reduce inflammation, remove lactic acid from the muscles, and rejuvenates skin
Would you like to set yourself up with a whole-body cryotherapy session?
If so, Cryo Miami has a discount that will save you up to 53%!
FOR MORE DETAILS AND TO PURCHASE YOUR NEXT WHOLE-BODY CRYOTHERAPY SESSION, CLICK HERE AND SCORE YOUR DISCOUNT TODAY!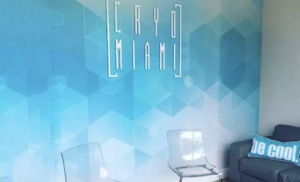 This post may contain references to products and/or services from one or more of our advertisers. We may receive compensation when you click on links to those products and/or services. Click here for more information.