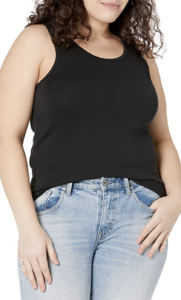 Amazon essentials women's 2-pack slim-fit tank tops are great for women to wear while saving a ton of money.
You can score your slim-fit tops today through Amazon for just under $15!
Choose from various different colors. FREE Returns on some sizes and colors.
Browse and order your slim-fit tank tops today.
This post may contain references to products and/or services from one or more of our advertisers. We may receive compensation when you click on links to those products and/or services. Click here for more information.