"The Nutcracker"
Coral Springs Center for the Arts (Coral Springs, FL)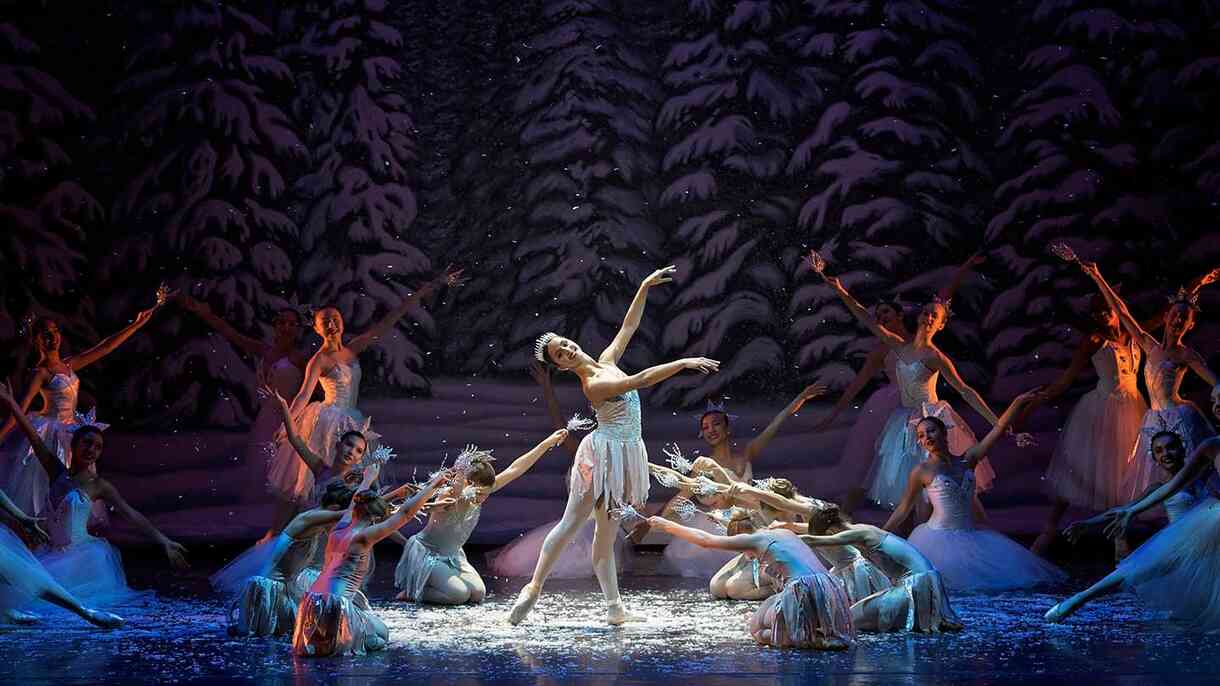 This best-loved holiday classic enthralls young and old with a delightful twist in the tale this year, snow falling from the sky, magical stage effects and exquisite costuming and story-telling to the unforgettable classical music score by P. Tchaikovsky. The story tells of a young girl who falls deeply in love with the nutcracker doll given to her by her grandfather, the fabulous magician, Dr. Drosselmyer. The party with family and friends is enjoyed by everyone. Marie tries to protect her beloved toy from her jealous brother but, alas, the evening is horribly spoilt by his actions. Scary mice appear at midnight and a battle ensues between a Giant Rat King and the Nutcracker. Incredibly, her beloved toy comes to life as the handsome Cavalier Prince, and they are transported through the glittering snow to the Kingdom of the Sweets. Together, Marie and her beau meet the royalty of the Land who reappear as the Dewdrop Fairy and her flowers and crown her as their beloved leader. The Grande Pas de deux transforms Marie into the mystical Sugar Plum Fairy as her handsome Prince leads her in dance. The captivated audience asks the question: "Was this really all a dream? Or, not?" Each performance showers the audience with joy, and lifts the spirits of all. Celebrate the season with the magic of "The Nutcracker"!
Choose from the two showings listed below and click on the "Buy Tickets Now" button to order your tickets today!
Saturday, Dec 11, 2021 / 2:00pm | $19.50
Sunday, Dec 12, 2021 / 2:00pm | $19.50

This post may contain references to products and/or services from one or more of our advertisers. We may receive compensation when you click on links to those products and/or services. Click here for more information.