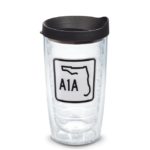 Everyday is a day where you can score a perfect gift for someone special, unspecial or even yourself! 😉
That's where Tervis comes in.
A day in everyone's life can be filled with chaos. Tervis Tumblers make the perfect gift because it reminds people to pause; take a sip and a moment to themselves. They deserve it and so do you if you would like to order one for yourself!
Click on the banner image below to take advantage of this discount on select items.
This post may contain references to products and/or services from one or more of our advertisers. We may receive compensation when you click on links to those products and/or services. Click here for more information.