Lord & Taylor is Closing 19 Store Locations:
Lord & Taylor is closing 19 of its 38 store locations after its parent company, Le Tote Inc., filed for Chapter 11 bankruptcy.
Out of the 19 Lord & Taylor stores to close, the only in Florida will be their Boca Raton store.
The stores that are closing are located in the following areas:
Danbury, CT • Farmington, CT • Trumbull, CT • Boca Raton, FL • Northbrook, IL • Boston, MA • Natick, MA • Columbia, MD • Kensington, MD • Novi, MI • Wayne, NJ • Albany, NY • Bay Shore, NY • Buffalo, NY • Rochester, NY • Syracuse, NY • Yonkers, NY • Bala Cynwyd, PA • Fairfax, VA
What does this mean for you?
If you live in the area of any of these store closings, head over there to take advantage of their store-closing sales. I'm gathering all sales will be final so don't think about buying something with the idea you'll return it if you don't like it. Size matters! 😉 Make sure if you are buying something that needs to fit correctly, make sure the size is on point.
In addition, coupons, mall certificates, Lord & Taylor reward and award cards or "prices offered at other Lord & Taylor locations" will not be accepted.
Consumer Tips from the South Florida Savings Guy: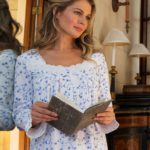 Buy items and…
Sell them on eBay or other online platforms to earn additional money
Consider items as gifts for others in the future
Never pay full price! 💯
Here is the Lord & Taylor store locator in the event you want to contact your local Lord & Taylor store to confirm any inquiries you might have.
This post may contain references to products and/or services from one or more of our advertisers. We may receive compensation when you click on links to those products and/or services. Click here for more information.