If you like spicy skirt steak tacos, avocado crispy rice, and Thai style beef jerky, this West Palm Beach restaurant creates these flavor-packed dishes. If you also enjoy saving money dining out…then you should take advantage of this limited time dining meal deal.
The Kapow Noodle Bar located in West Palm Beach, Florida has a deal for you to save money on your next meal (food and drinks). Click here to score this promotional deal via LivingSocial while it's still available.
* According to the terms of this deal, it is not valid at their Mizner Park location in Boca Raton, Florida. If you have any questions, I suggest you contact their West Palm Beach location. Contact information is located in the link above on the terms of the LivingSocial promotion when you scroll down a bit.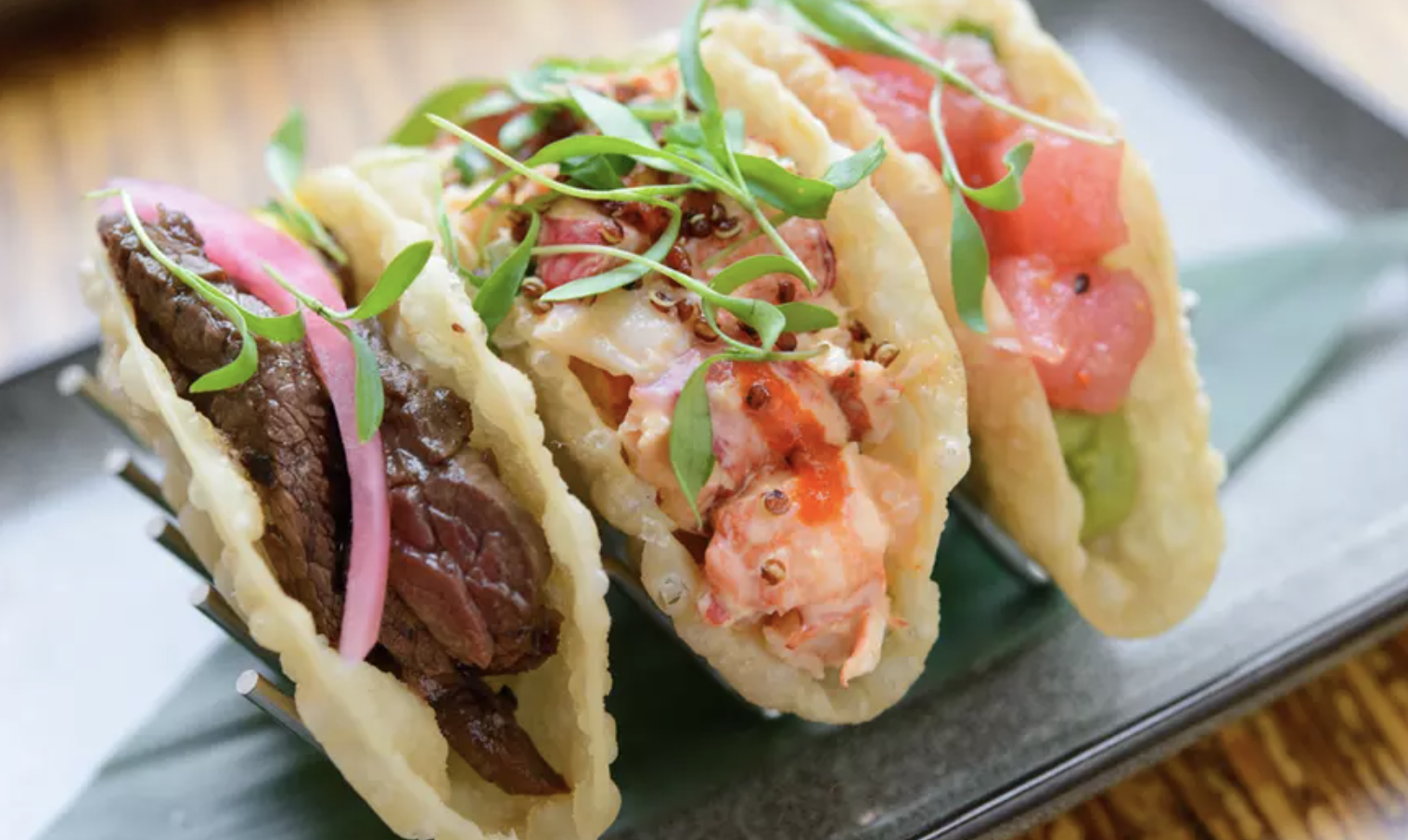 ---
About Kapow Noodle Bar
Kapow Noodle Bar is the latest endeavor from South Florida restaurateurs Scott Frielich, Vaughan Dugan & Rodney Mayo located in downtown West Palm Beach. Kapow Noodle Bar aims to be one of the restaurants in the area that combines contemporary Southeast Asian cuisine with a South Florida vibe to elevate the dining and lounge experience.
Kapow is an industry innovator led by Corporate Executive Chef Tim Nickey and his hand-picked team committed to making Kapow's signature dishes tasty, fun, and addictive. Dishes like Thai Style Beef Jerky, Char Sui Pork Belly Bao Buns, Truffled Mushroom Chow Fun, Peking Duck and our house-made Thai Donuts are bound to make taste buds dance. Modern takes on classic main dishes include a Hong Kong "Steak Frites", Crackling Pork Shank "Moo Shu" and his personal twist on pad thai and Vietnamese chicken wings.
This post may contain references to products and/or services from one or more of our advertisers. We may receive compensation when you click on links to those products and/or services. Click here for more information.