Okay, so you are on Facebook and you enjoy your "quality" time on there. If you are anything like me, you are curious to see the red notification indicator flash on the top of your Facebook menu bar; however, you aren't so happy when you see yet another Facebook game request being sent your way.
I feel the same way too. I always wished for a while to put an end to it. Today is that day! 😉 Today, I found out how to stop getting Facebook game requests; and it's a pretty simple remedy too.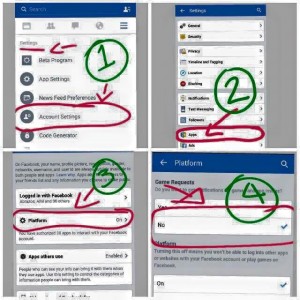 Step 1: Go to your "Settings"section on Facebook
Step 2: Scroll down and select the "Apps"
Step 3: Click on "Account Settings"
Step 4: Under "Game Requests" select "No"
It's a pretty simple fix and if you follow these steps correctly, you shouldn't have to be concerned about receiving anymore of these Facebook game requests and you'll be one step closer to not having to tell off your family or friends when they send you these requests! 😉
If you like these types of tips, please "like" us on Facebook.
https://www.facebook.com/sflsg
This post may contain references to products and/or services from one or more of our advertisers. We may receive compensation when you click on links to those products and/or services. Click here for more information.