Recently I was wondering about inexpensive parking options for when I travel out of the Palm Beach International Airport (PBI). I thought there may be a hotel locally where I can park my car for free or for a small fee and get a FREE shuttle ride over to the airport and just pay the driver a few dollars as a tip and thank for them for their courtesy.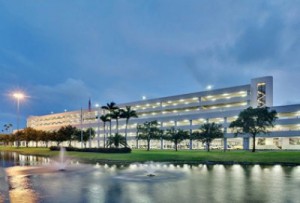 Turns out I received a suggestion that I do something so obvious I was almost embarrassed that I didn't figure to look here in the first place. It's the Palm Beach International Airport website. They have an "Economy Parking" option where you can park your car on their premises for only $7.00 per day. I always knew about their "Long Term Parking" option where I can park at the airport for $13.00 per day. It's a fair rate but who wants fair? 🙂
I contacted them directly and they confirmed the following:
This lot is on airport property. When you drive through their arrivals section, at the end to the right is their "Economy Parking" section. It's guarded 24/7.
The $7.00 per day rate also has tax built into the rate so it's ONLY $7.00 per day, not $7.00 + tax.
They have Sun-Pass access that should help you with they payment process. For more details regarding Sun-Pass, click here.
They say it's a 5-minute walk; however, I understand it may be longer than that (especially with the hot temperatures involved outside) so it might be best to utilize their complimentary shuttle service to curb side baggage check-in.
They say their complimentary shuttle service is available every 15-minutes; however, it's sometimes a lot quicker than that.
If you are looking for the complimentary shuttle service you may want to get there in advance to prevent possible delays on your end if they happen to run behind a bit. I suggest to get there early. If you happen to see their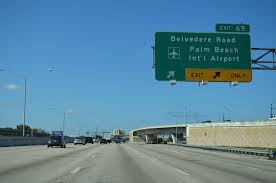 complimentary shuttle service while you are there, then go for it.
I have heard from other people that the Tri-Rail is a good option to save money if you don't want to drive to the airport. I agree that is a good alternative and it might be something you want to consider if you do not want to drive to the airport or have access to a car; however, I'm gathering you still have to pay for parking and I like the idea of having my car in a much larger and secure lot at the airport. I also am partial to driving to the airport as I like the convenience of driving elsewhere (like food shopping, restaurants, errands, etc.) after I return back to my car.
Other options include Uber and limo services. These are also viable options but my preference again is to park at the airport. 🙂  Hope this helps any of you looking to travel and looking for discounted parking options at the Palm Beach International Airport.
This post may contain references to products and/or services from one or more of our advertisers. We may receive compensation when you click on links to those products and/or services. Click here for more information.