Crayola Promotions: 
Attention parents, students, teachers and anyone else on a budget!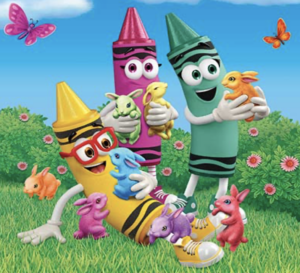 Easter's on its way and Crayola's got everyone covered! Check out their Easter Gift Guide
 where you can snag cool gifts for little ones like the Light Up Activity Board. This activity board for kids is designed to help them work on shape recognition, color mixing, problem solving, and improved dexterity. You can add this and score FREE Shipping on cart totals over $99 with additional purchases! FREE Shipping on $99+ Order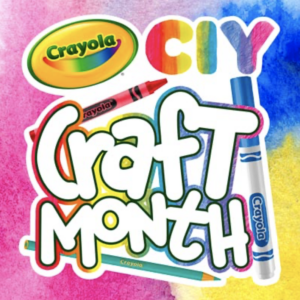 In addition, you can also save a little more in upcoming days with an easy Crayola BOGO deal. Score this BOGO 40% off Sales & Deals, Toys, Modeling Compounds, and Classpacks & Bulk. This lets you save on sale items like the Family Tree Keepsake Craft Kit this week! This lovely keepsake kit lets you handprint art and framed photos of up to 6 family members on a magnetic board using the included craft supplies, plus any other personal items you may have on hand. BOGO 40% off Sales & Deals, Toys, Modeling Compounds, and Classpacks & Bulk


Additional Promotion(s): 
Take advantage of any of these additional money saving promotions…
Visit Crayola!
Colors of the World Crayons and Coloring Supplies
Crayola Signature Collection Gift Sets and Stunning Tool
Teacher Supplies
My First Crayola-Toddler Art Supplies
Crayola for Educators
About Crayola:
Crayola.com is the official online store for Crayola® products. They offer a huge range of Crayola® brand name items, including crayons, markers, Silly Putty®, Color Wonder, Creative Makers, and even Crayola® Custom 64 Boxes.
Crayola recently announced that to make room for a new color that is coming soon, its treasured color Dandelion will be retiring after 27 years of delighting children and fans around the world. Yes its official, Crayola is saying goodbye to the color Dandelion in all of their crayon boxes. But cheer up! The departure of their yellow good fellow doesn't have to leave you mellow! They've got excellent mementos to keep Dandelion's brightness in your heart for years to come. How about a 2 pound yellow crayon or a 64-count box of crayons! In their Team Yellow collection you'll find lots of souvenirs from baby clothes to plush toys to keep your friends sunny disposition aglow!

This post may contain references to products and/or services from one or more of our advertisers. We may receive compensation when you click on links to those products and/or services. Click here for more information.