February 1, 2013
I was watching the news last week and I had to do an online search to confirm the validity of this. This is what I came up with the other night.
As of now, stores can charge a 4% surcharge if you pay with a VISA or MASTERCARD while checking out.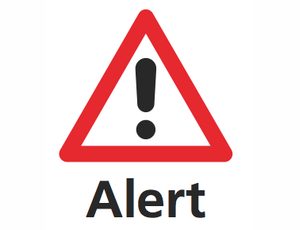 Stores like Walmart and Target have stated that they will not be adding on that surcharge to your total. However, you should be watching for it. Pay close attention to your receipts!
California, Colorado, Connecticut, Florida, Kansas, Maine, Massachusetts, New York, Oklahoma and Texas are the only states that are safe from the credit card surcharge that just started. So if you live in one of these states, consider yourself lucky!
Even if you live in one of the above mentioned states, the tricky thing about this new surcharge is that online merchants only have to mention it ONCE somewhere when you first see their credit card offer. Then, it doesn't have to be mentioned again. So you will more than likely miss any information about there being a charge.
I just wanted to give you all a heads up. This surcharge won't apply to debit charges; only credit card charges.
If you are shopping in one of the 40 states that are not banning credit card surcharges for retailers, consider using an American Express card, a debit card or use cash. You can ask the retailer if there are any surcharges for using a VISA or Mastercard prior to the purchase and please definitely look at your receipts to confirm you haven't been chaged with a credit card surcharge!
This post may contain references to products and/or services from one or more of our advertisers. We may receive compensation when you click on links to those products and/or services. Click here for more information.