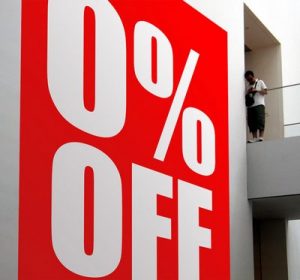 How many times have you purchased an item at a store…then later you saw the same item slash the price at the same store AFTER you bought it? Trust me, I've been there.
Lots of stores have liberal price-protection policies. If this happens, just go back to the store and ask to see a manager. Don't explain too much to the employees. You don't want them to explain it from their perspective to their own manager. Just wait patiently. Since many stores have price-protection policies that apply to their own sales as well as those of other stores, you should be in good shape.
Even if a store doesn't have a formal policy regarding their pricing, politely speak with a manager IN PRIVATE and not within earshot of anyone else and see what they can do for you. Not 100% of the time but a majority of the time if you are respectful but confident and bring everything including the item intact plus the receipt, the store will often refund the difference to keep you as a happy customer.
This post may contain references to products and/or services from one or more of our advertisers. We may receive compensation when you click on links to those products and/or services. Click here for more information.