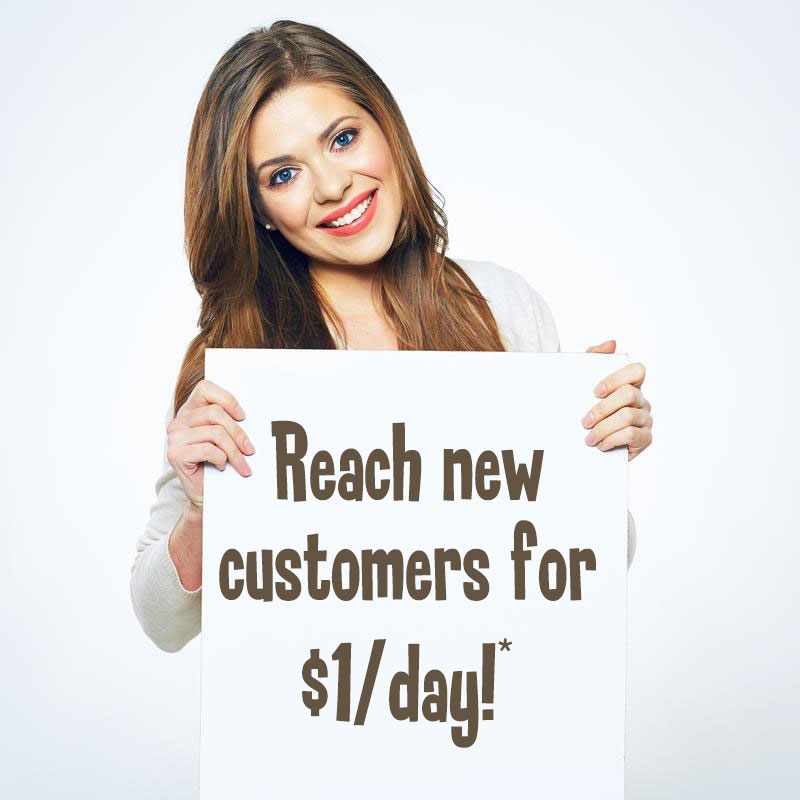 If you have an offer you need to get the word out on, we can help you! We now offer businesses like yours an easy way to submit your ads and deals for the South Florida Savings Guy website and social media channels. Our highly-competitive rates allow you to reach thousands of South Florida residents & visitors with your latest offers! From dining and entertainment to events and shopping deals, drive traffic to your websites and stores through one of the most affordable ways to reach new customers – the South Florida Savings Guy! Your ad will be published here on this website along with our Facebook & Twitter pages – reaching thousands of targeted, interested people who love to spend and save money right here in South Florida! 
Start for as little as $1/day!*

What will my ad look like?
Great question! Here's an example.
Additionally, it will be featured on our home page and promoted on our Facebook, Twitter, and Instagram pages. Future revisions are only $15!
Ready to get started? Great! It's a simple process:
Step 1: Tell us about your company & discount, offer, or special promotion below.
Step 2: Choose how long you'd like it to run and we'll contact you about getting your ad out to our audience!
*1-year commitment required – payable annually.