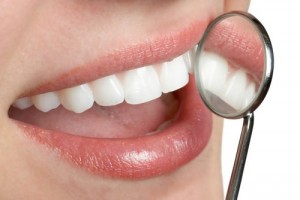 I always enjoy spreading the word about how to save money along with providing valuable financial advice. Stacy Johnson is a consumer expert from MoneyTalksNews. He provides a quick video explaining how easy and inexpensive it is to save money on your next dental exam.
Some people might feel comfortable with going to an experienced dentist. Other people might feel more at ease by going to a dentist they are just more comfortable with. While I enjoy discounts and saving money, sometimes I appreciate the comfort of having my own preferred dentist and dental hygienist taking care of me.
For those of you looking just to score a pure discount, going to a dental school can save you up to half the amount it would at a dentist office.
It's up to you how you prioritize your comfort level versus your budget; however, these are some suggestions to keep in mind if you are truly looking to save a few dollars. A teaching clinic has dental students working on your mouth with the supervision of dentists that have as much as 30 years of experience.
Take a few quick moments to view this video to provide you with all of the benefits and draw backs of saving money on your next dental cleaning and dental exam.
This post may contain references to products and/or services from one or more of our advertisers. We may receive compensation when you click on links to those products and/or services. Click here for more information.